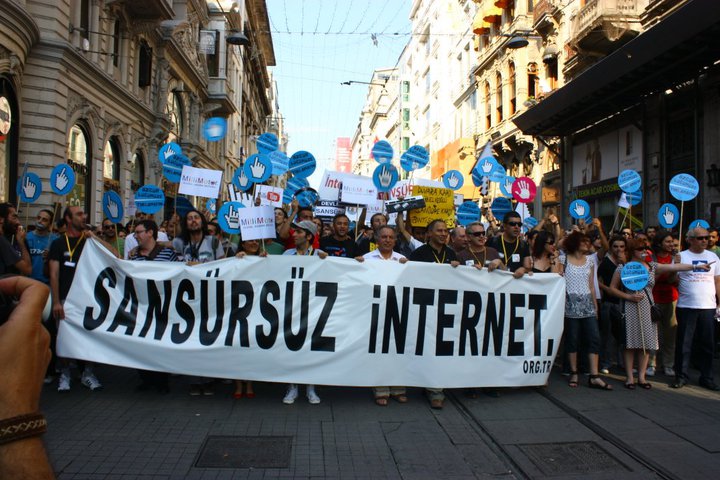 Today's Hurriyet newspaper reports of a protest march in Istanbul against the Turkish supreme court's decision to uphold the ban on YouTube. Hundreds took to the streets to show their opposition to the ban, as well as the blanket banning of thousands of other sites.
The group gathered at Taksim Square at 5 p.m. and marched to Galatasaray Square holding large banners reading "Censorship-free Internet," "Do not click on our freedom," and "Censorship protects you from the truth." Demonstrators also had whistles, portable music systems and tambourines.
The joint press declaration read at Galatasaray Square protested Law No. 5651, which has resulted in access to more than 5,000 Internet sites being blocked in Turkey. The protesters demanded that the law be repealed and access to the sites affected by the law be re-established. An additional 500 websites are banned by various other laws and the protesters demanded that Turkish Internet users be allowed to access them as well.
To read the full article: click
HERE
.